Turbo Power Scrubber - Make Cleaning Easy!
Cleaning made easy, it's like playing!
---
Easily change the brush whenever you want to clean flat surfaces, round surfaces and corners. Now you have three brushes in one.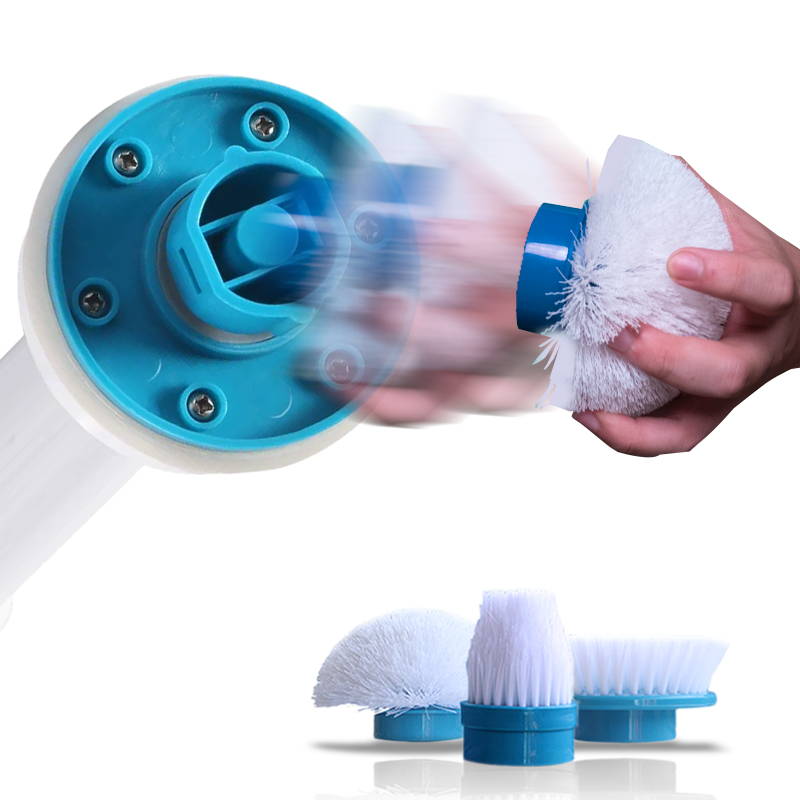 ---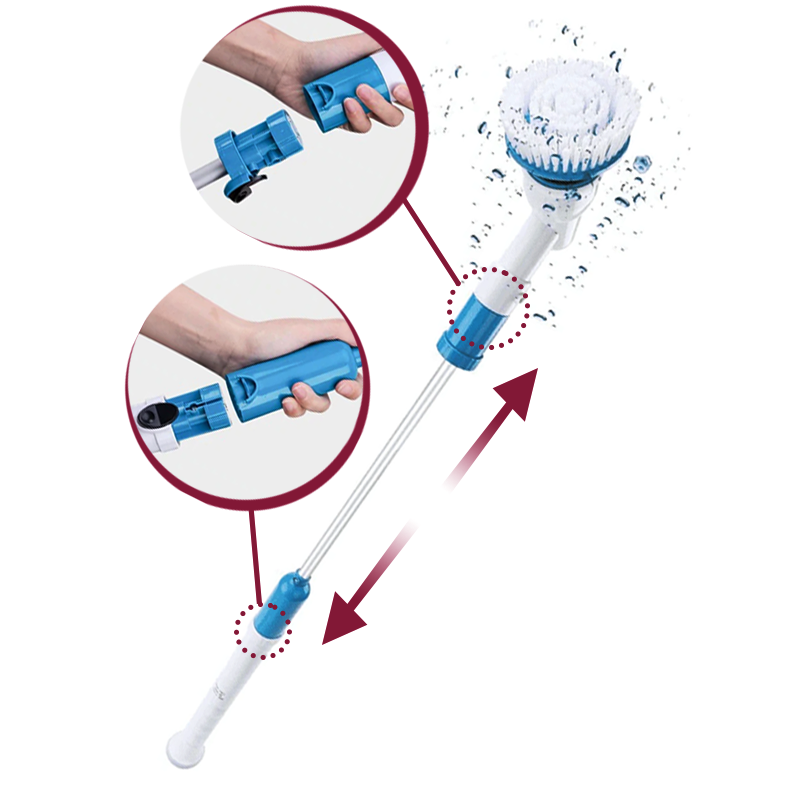 No more bending! With almost 4ft of increased reach, you can scrub your floor while standing straight. No more back pain after cleaning!
---
Equipped with a rechargeable battery and allows for scrubbing time for 45-60 minutes.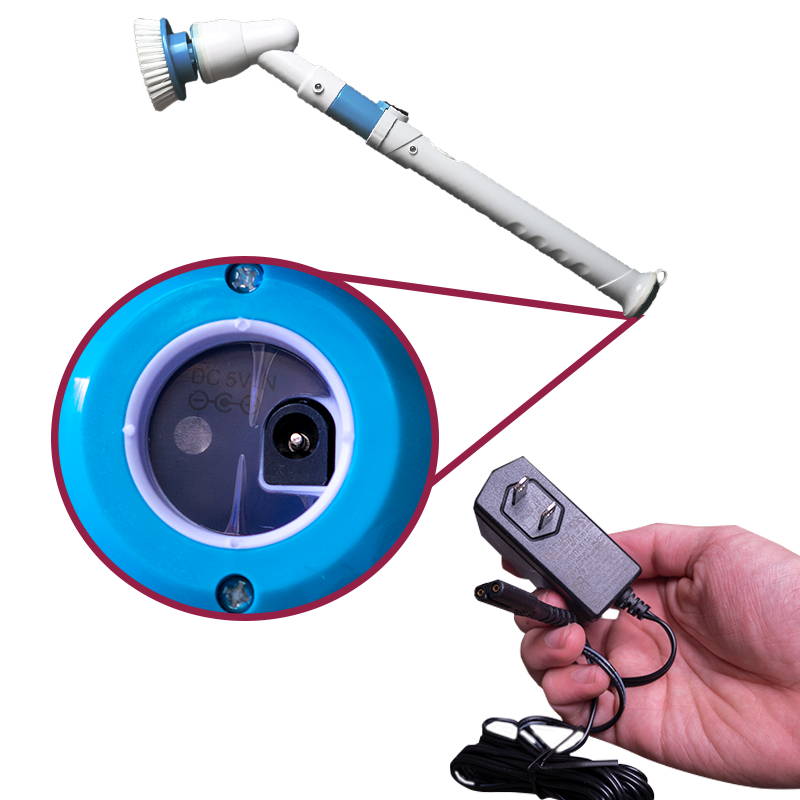 ---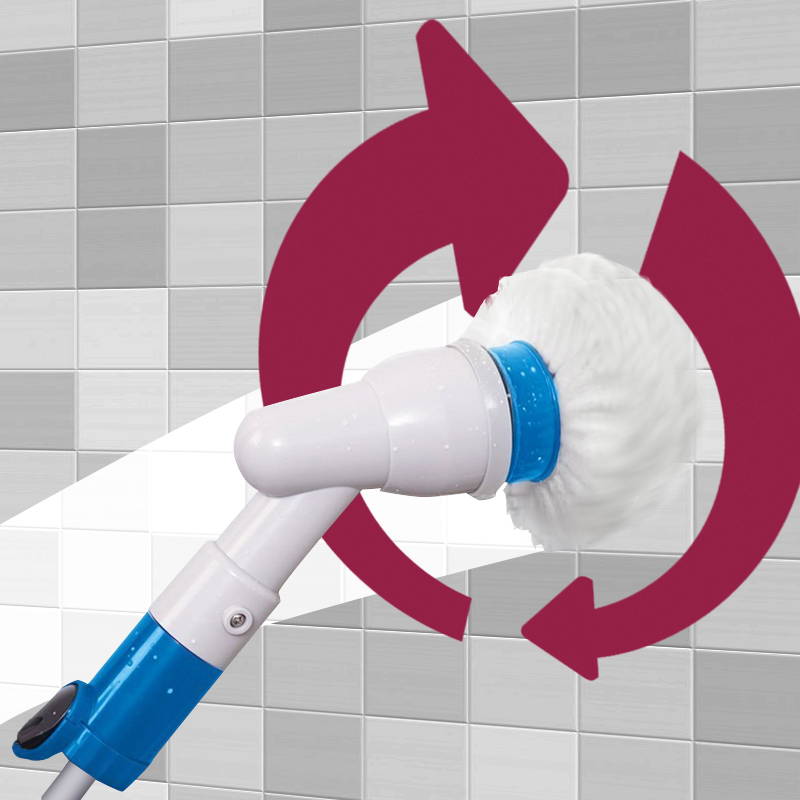 With the powerful motorhead, it can easily eliminate hard to remove stains. Now you can clean quickly and hassle-free.
---
While anyone can save time and energy, this product fits you perfectly if:
You hate cleaning the bathroom because it takes too much effort
You're experiencing back, shoulder, arm pain, or arthritis
You're pregnant or you have difficulty bending down
You have spaces in your bathroom that are hard to reach
---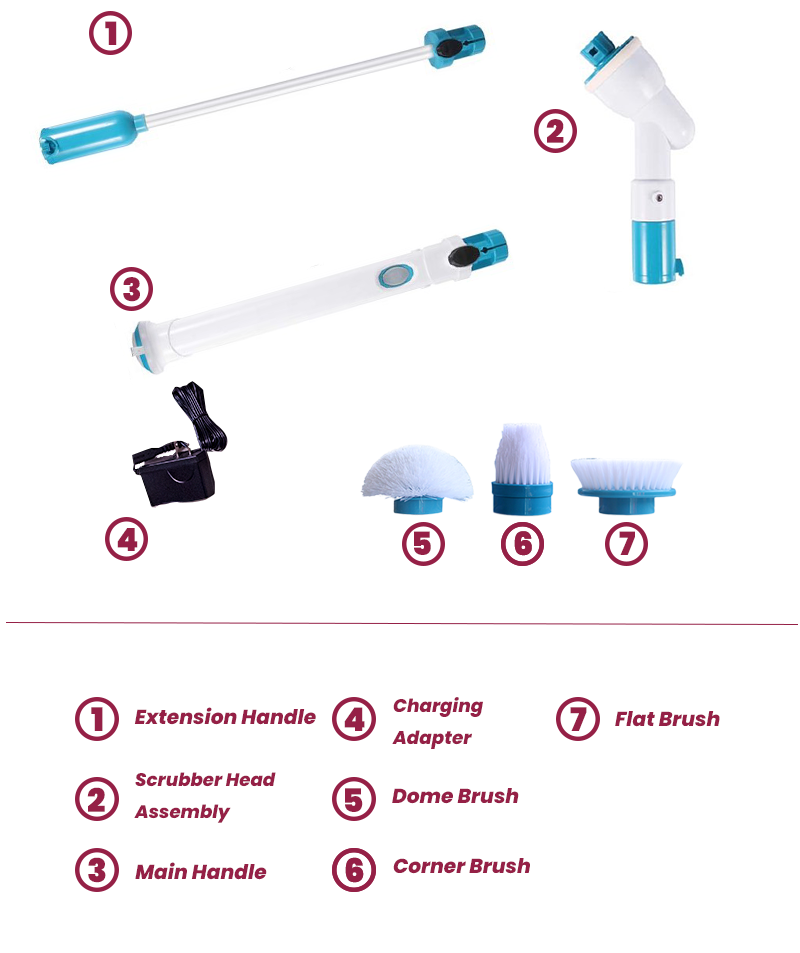 1x Spinning Scrub Motor
3x Brush Heads (Cone Brush, Flat Brush, Dome Brush)
1x Extension Rod
1x AC Charging Adapter (Plug Type C or Europlug)
---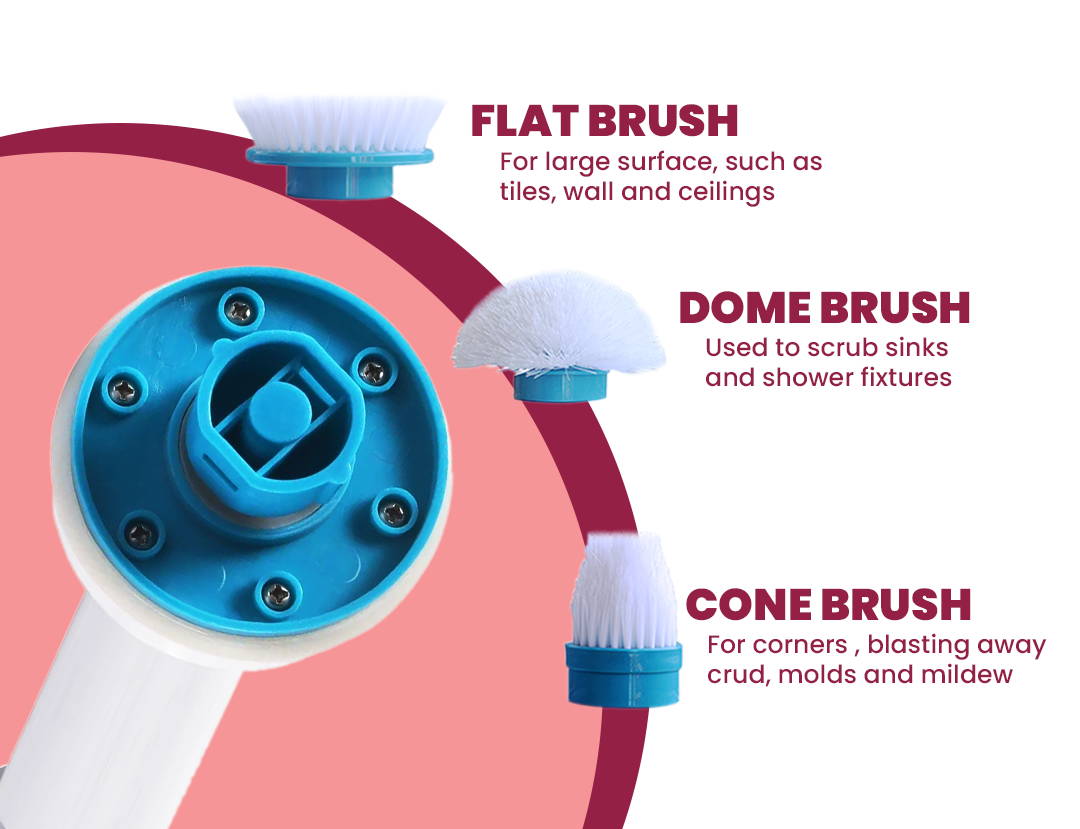 ---
Want a sparkling white bathroom?
Use our own Tile and Bowl Cleaner with your Scrub Master! Valued at 300 per bottle! (discounted if bought with scrubber)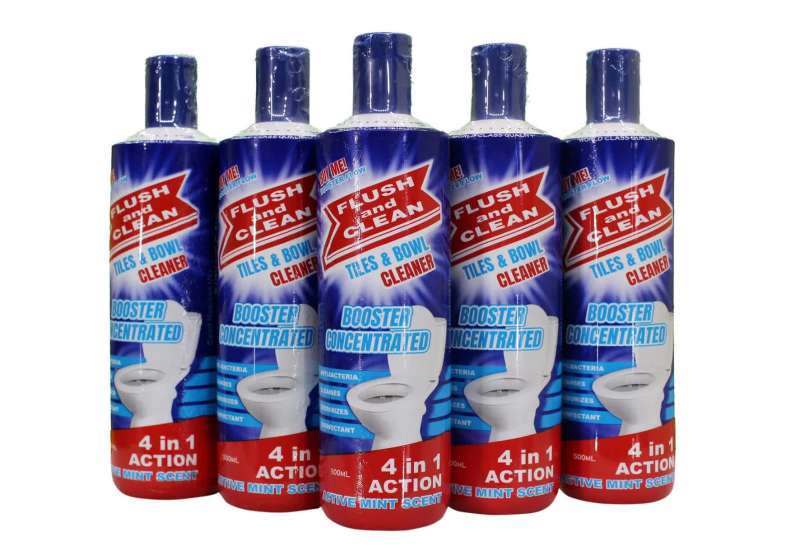 Removes water stains, calcium deposits, black dirt on grout and leaves you with a
sparkling white bathroom!
(Disclaimer: Our Tile and Bowl Cleaner must be used in white tiles, sink, and toilet bowls only. Your colored tiles might get discoloration.)
Our BEST selling package!
Three Tile & Bowl Cleaner
For bigger bathrooms or extra bottles, just in case.
---
Using our Turbo Power Scrubber, you can...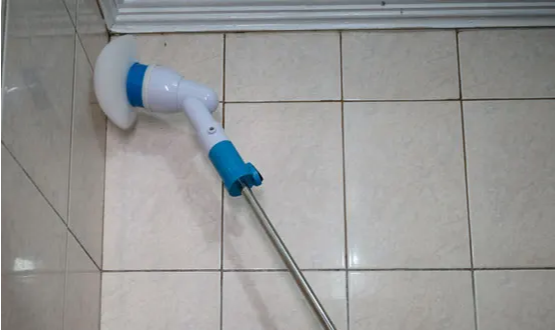 Scrub your tiles, ceiling, and hard to reach areas
Give your toilet a brand new look
Remove water stains on shower door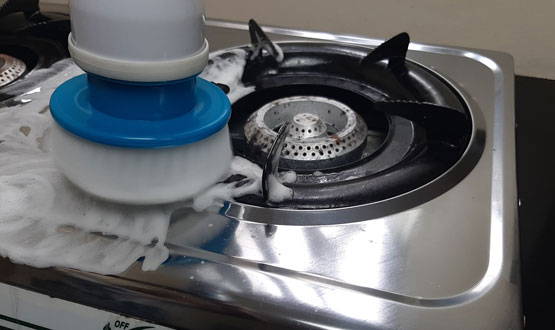 Scrub off stubborn oil and dirt on your stove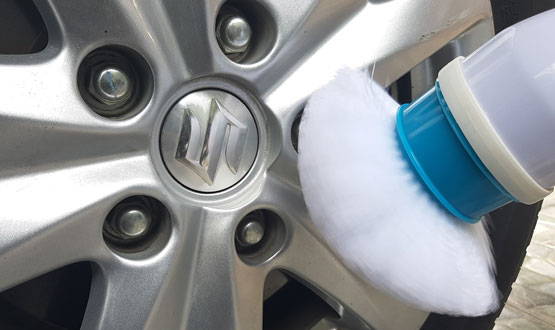 Wash off mud from your tires and rims
---

Just like your smartphone and other devices, it is not advised to use the Scrub Master while charging.
---
Unboxing experience and how to assemble video
Live product demonstration
---
Customer's Frequently Asked Questions:
Where can we find a replacement battery when it won't hold a charge?
You can call us anytime if you have a problem about your battery. If somehow, it broke within 60 days (or 2 months) after your date of purchase, we'll fix your item FOR FREE.
How many brushes does it have?
Our scrubber comes with 3 different kind of brushes to use:
Multi-purpose (Dome) Brush - For general cleaning, used to scrub sinks and showers.
Corner Brush - For cleaning corners, blasting away crud, mold and mildew.
Extra Wide Flat Brush - For large surfaces, such as tiled floors, wall and ceilings.
How do you remove the brushes?
To remove the brushes, all you have to do is:
Grasp their blue/turquoise plastic base

Pull it away from the slanted white piece into which they had

been snapped

into place.
It may be a bit difficult to remove the brush when your unit is brand new, but over time, pulling them off will become much easier.
Do not be afraid of breaking the brush heads. In cases where it got damaged because too much force is applied, we can send you extra brushes.
How long does it extend out?
It extends out approximately 44 inches.
This length is enough for an adult person's height, so they don't have to bend their back when scrubbing the floor
Are the battery and charger included?
Yes, the battery (inside the unit) and a charger are included in the package.
Yes, our scrubber has a built-in rechargeable battery to do the work for it.
Does it have an on/off button or do you have to continuously hold down a button to keep it working?
It has an on/off button so you don't have to hold it down to keep spinning.
How will you know if the battery is charging?
There is a red indicator light that lets you know that it is charging. When the indicator turns green, it is in full charge.
To be sure, we advise you to keep charging the item for 8 hours even if the light turned green.
It is equipped with overcharging protection and will not cause damage to the batteries if overcharged.
Where can I buy replacement brushes?
Can I use my scrubber while it's being charged?
Generally, any electronics with batteries (e.g. cellphones, etc.) are not designed to be used while being charged.

This will strain the battery and can cause damage to your product.

To avoid damaging your scrubber, please don't use it while being charged.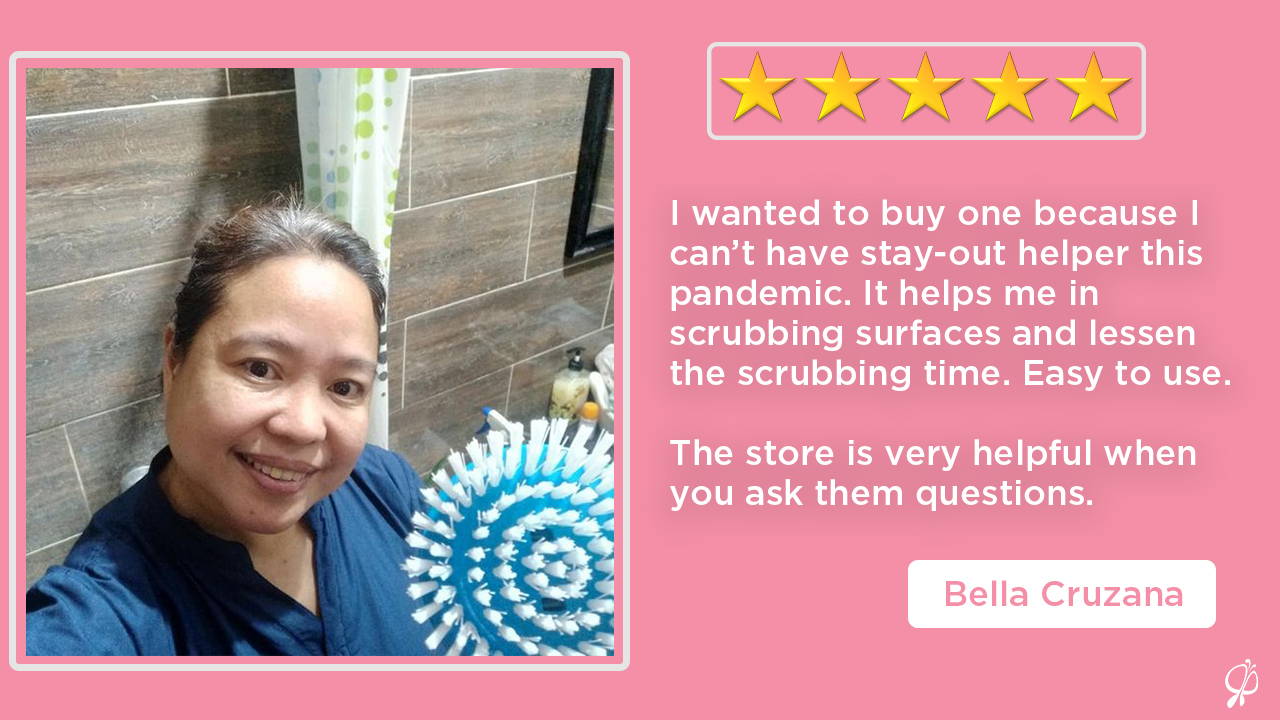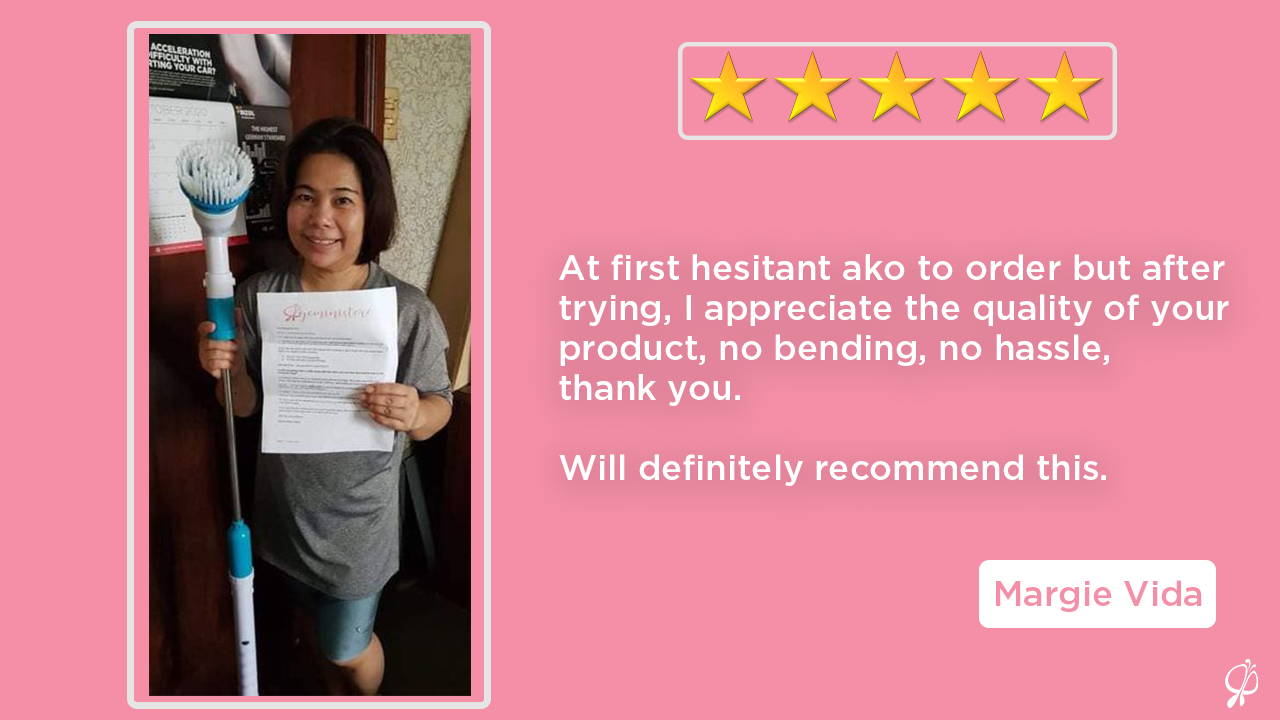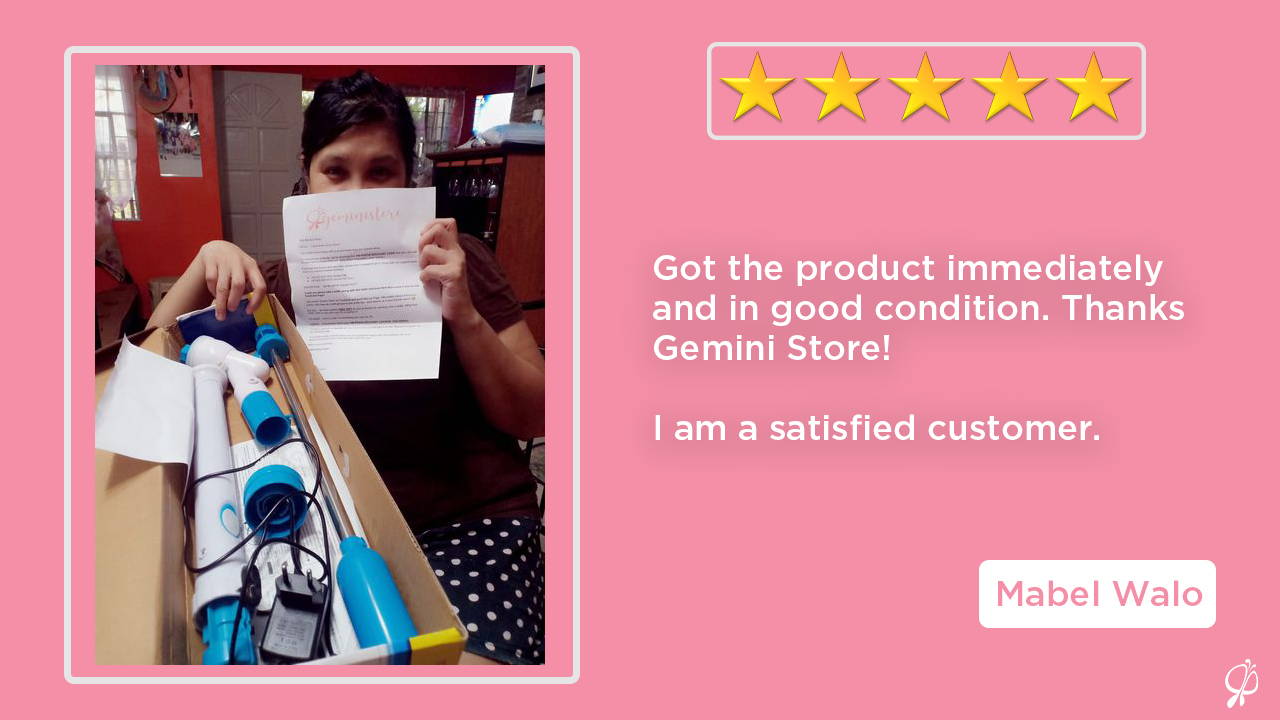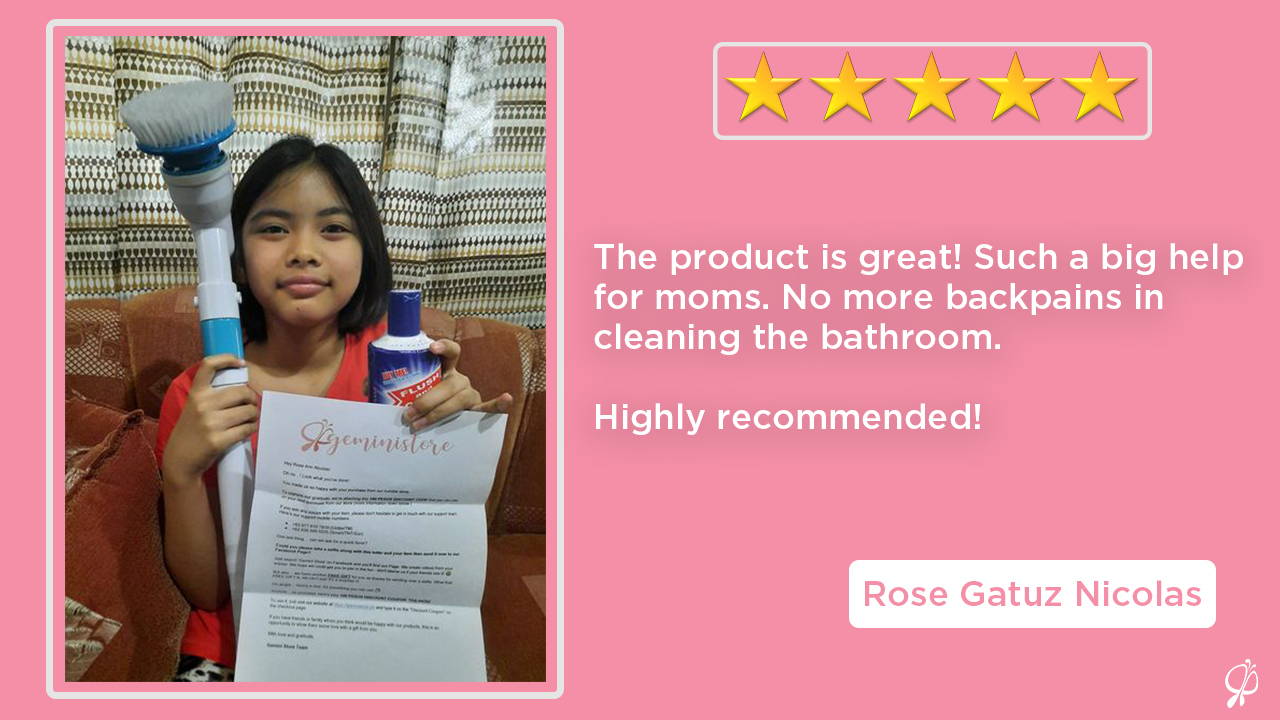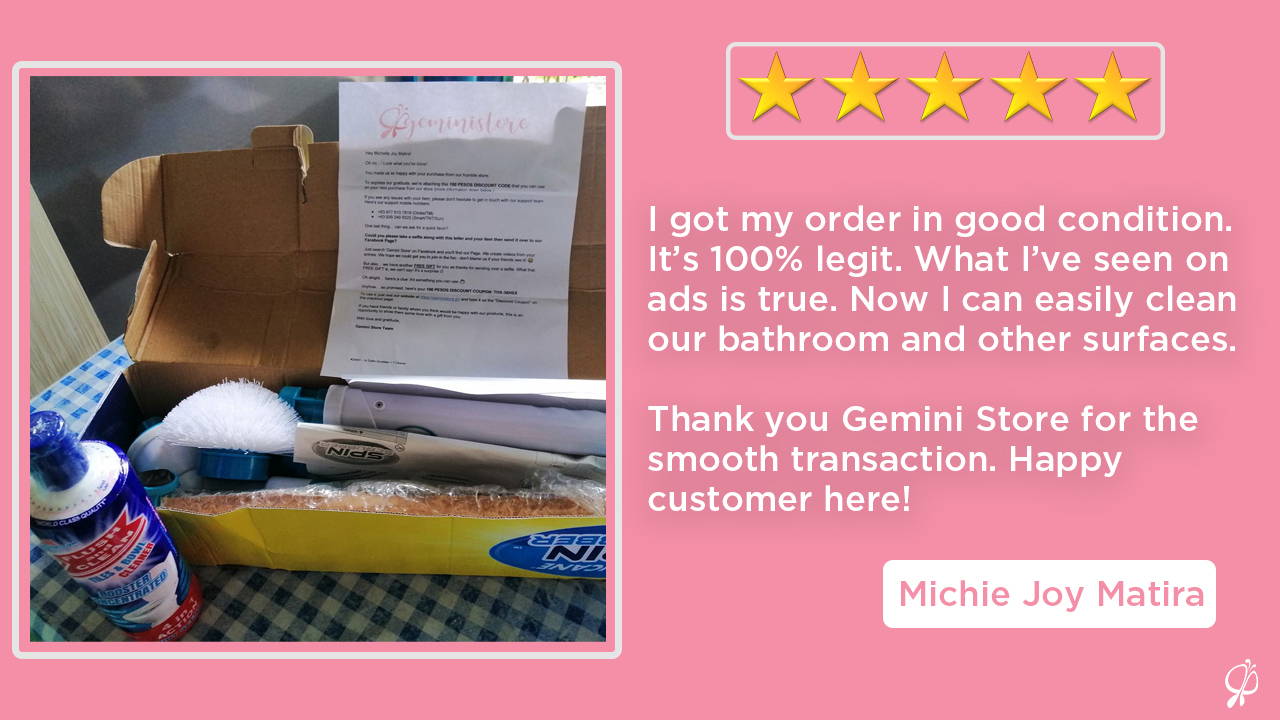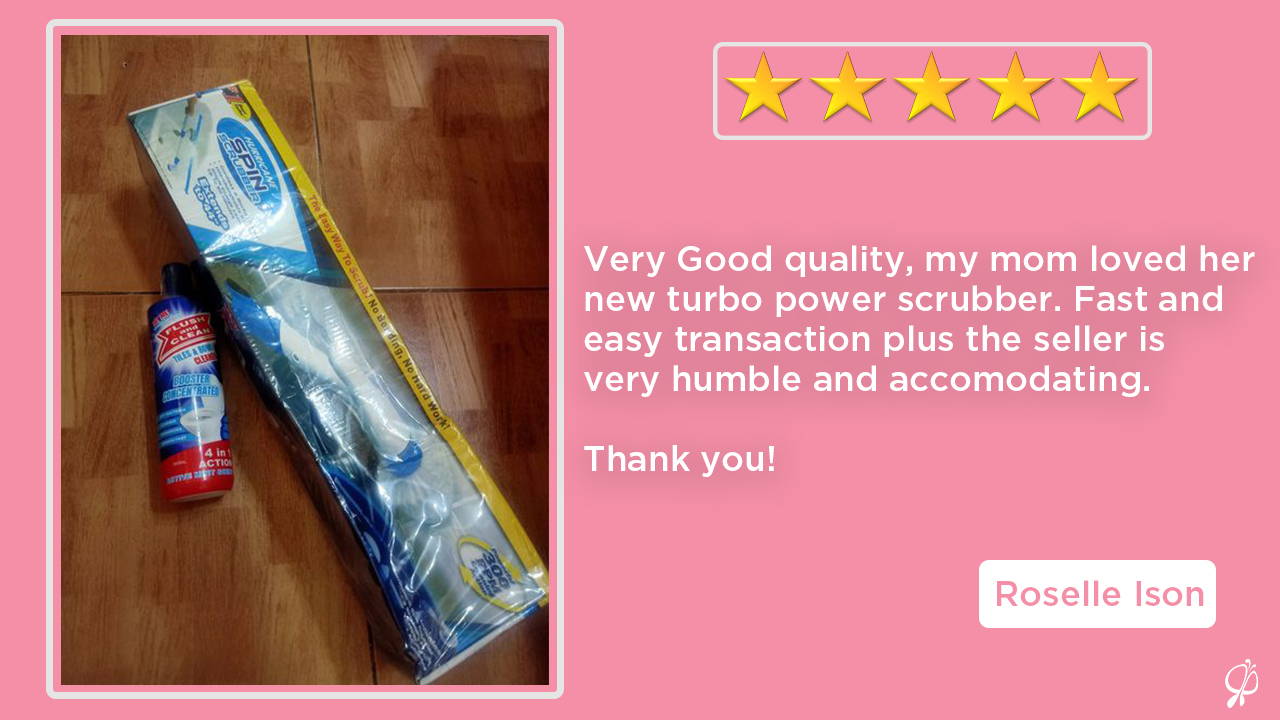 ---
FREE SHIPPING &
FREE 7 DAYS MONEY BACK GUARANTEE
We understand that when you buy products online, you will not be able to thoroughly check the item for any defect. That's why we give our customers 7 days to check for any problems and ask for a replacement if needed.
If you're not satisfied with the item, we will happily refund your money, no questions asked. Items for refund or exchange must be unused, complete, and in original packaging.
We got your back!
Once you make a purchase with us, you're protected with our 7 day money-back guarantee. That makes your purchase risk-free!
Not happy with your purchase?
We put a lot of effort to ensure you provide you only the best. But we're not perfect. If there's something wrong with the product, please send us a video through our Facebook Page to describe what's wrong and we'll bend over backwards so you'll remain a happy customer.
How does refund work?
As long as your purchase is within our 7 day guarantee, you're eligible for a refund.

To refund your purchase, please return the product to its original packaging with all the parts and deliver the package to the following address:
Block 49 Lot 10 Blazing Star Street Evergreen Executive Village Bagumbong, Caloocan City
After sending the package to our warehouse, please send the shipping receipt to our Facebook Page and we'll deduct the shipping cost to your purchase amount. Upon inspecting the product, we'll remit the remaining balance to you through BPI, BDO, or any local remittance centers accessible to you.