Telescopic Rod for Curtains
Will hold on almost any wall because of its adjustable feature. Just rotate and adjust, your rod will fit perfectly on you walls without falling off.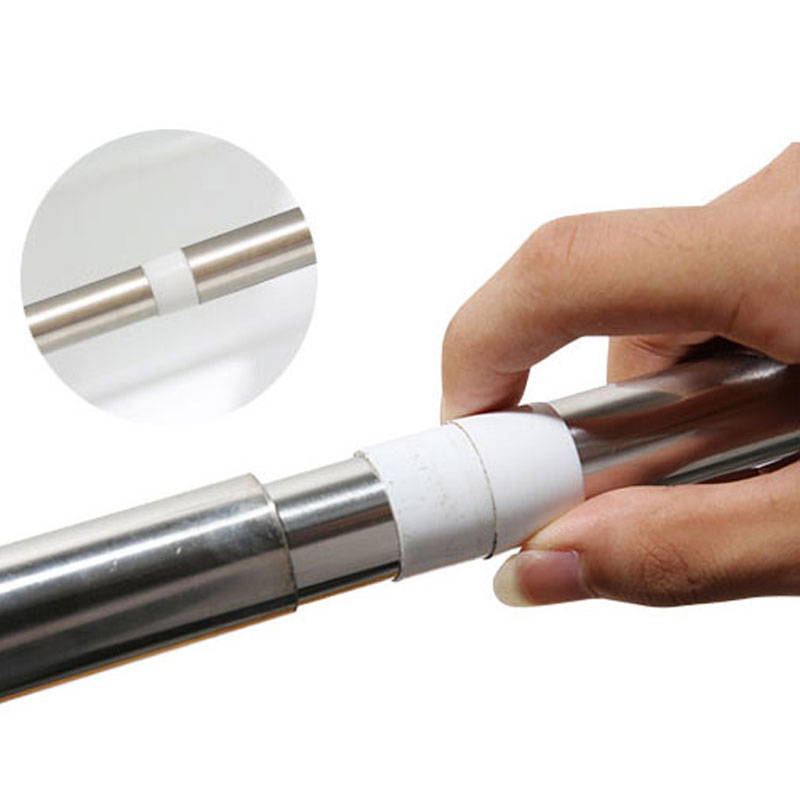 ---
Easy to install without the need to drill and put holes on your walls. Because of its adjustable feature, you can insert the rod without damaging your walls
---
Will hold at all times because of tension. The rubber pads at both ends will hold on to the walls without damaging it making it safe for your homes.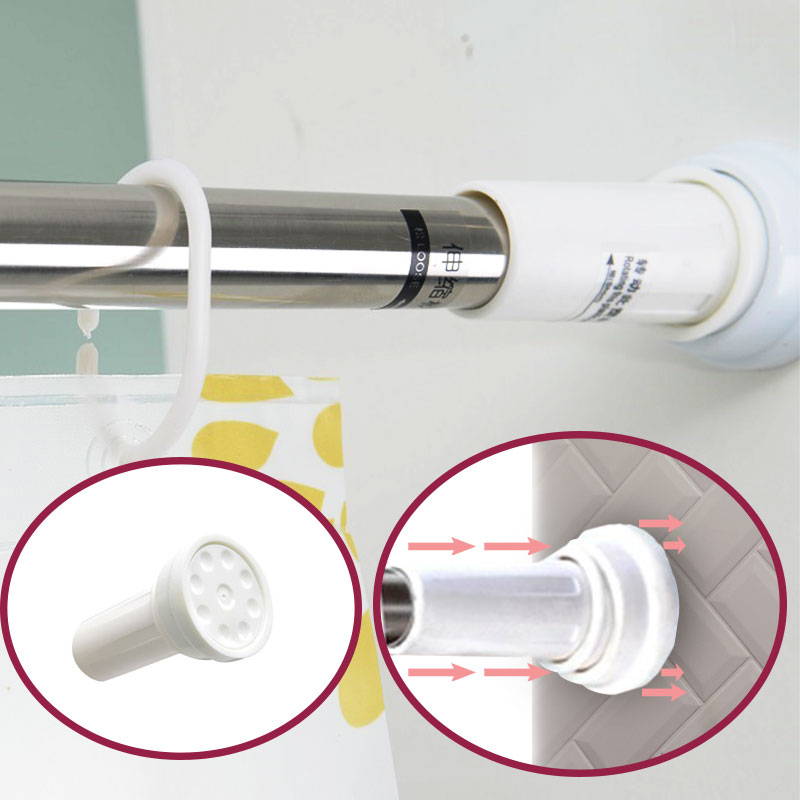 ---
Can hold up to 5kg and is fits perfectly on your walls. It is durable enough to prevent any accidents.
---
Handle70cm extendable up to 120cm2cmWood-Plastic Component (WPC)Approx. 2.3kg

60-110CM

100-180 CM

140-260 CM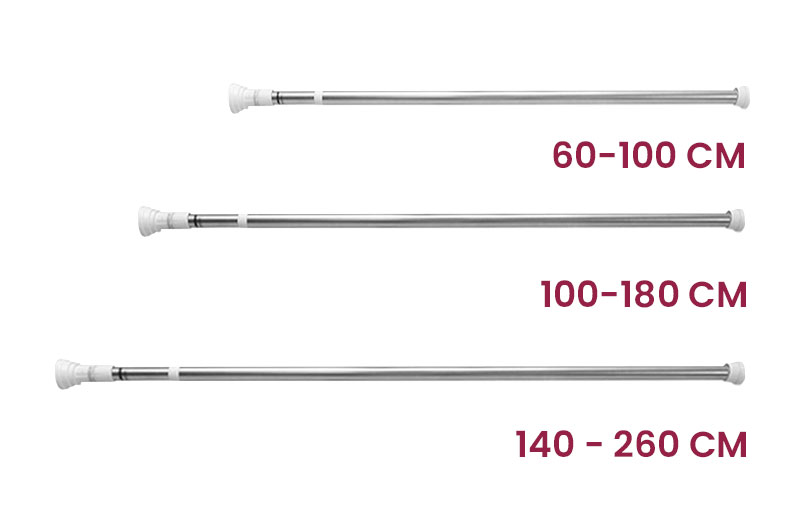 ---
FREE SHIPPING &
FREE 7 DAYS MONEY BACK GUARANTEE
We understand that when you buy products online, you will not be able to thoroughly check the item for any defect. That's why we give our customers 7 days to check for any problems and ask for a replacement if needed.
If you're not satisfied with the item, we will happily refund your money, no questions asked. Items for refund or exchange must be unused, complete, and in original packaging.
---
We got your back!
Once you make a purchase with us, you're protected with our 7 day money-back guarantee. That makes your purchase risk-free!
Not happy with your purchase?
We put a lot of effort to ensure you provide you only the best. But we're not perfect. If there's something wrong with the product, please send us a video through our Facebook Page to describe what's wrong and we'll bend over backwards so you'll remain a happy customer.
How does refund work?
As long as your purchase is within our 7 day guarantee, you're eligible for a refund.

To refund your purchase, please return the product to its original packaging with all the parts and deliver the package to the following address:
Block 49 Lot 10 Blazing Star Street Evergreen Executive Village Bagumbong, Caloocan City
After sending the package to our warehouse, please send the shipping receipt to our Facebook Page and we'll deduct the shipping cost to your purchase amount. Upon inspecting the product, we'll remit the remaining balance to you through BPI, BDO, or any local remittance centers accessible to you.