10L Mini Refrigerator
The powerful function makes it a perfect complement to your house, office, dormitory, hotel room, car, or use it for your next trip or picnic. The lightweight construction also makes it easy-to-move.
---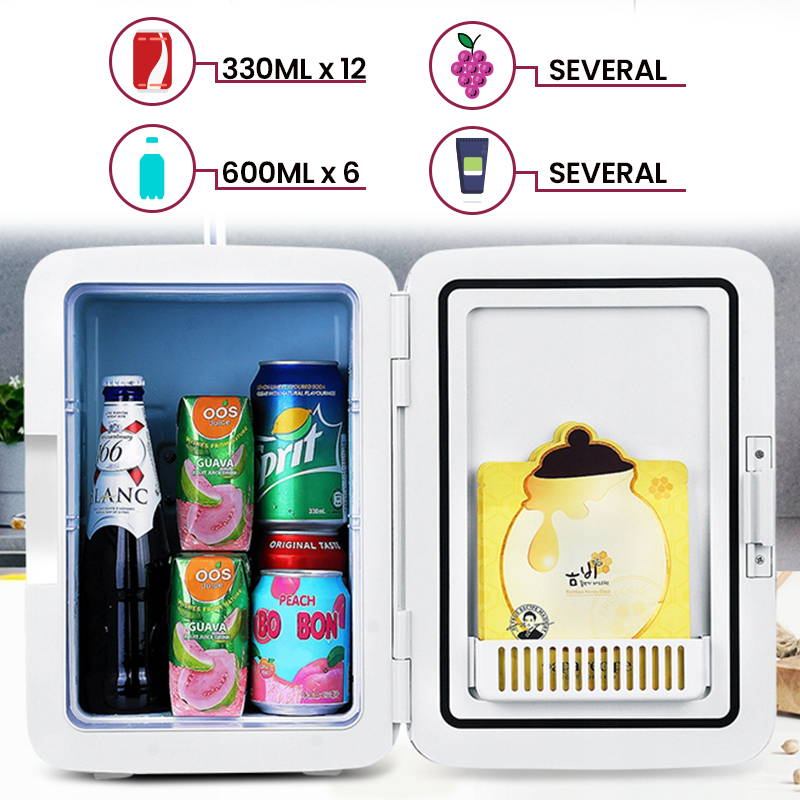 Use it as an extra storage space for food, snacks, drinks, breast milk, insulin, skincare, medications, cosmetics, and personal care products. The spring lock on the door secures the contents inside and ensure easy door open/close.
---
This compact refrigerator goes from cooling to warming with one quick switch flipping. Use either mode to store your food, drinks, and skin cares the way you like. The warming function saves your time by keeping your breakfast and lunch warm.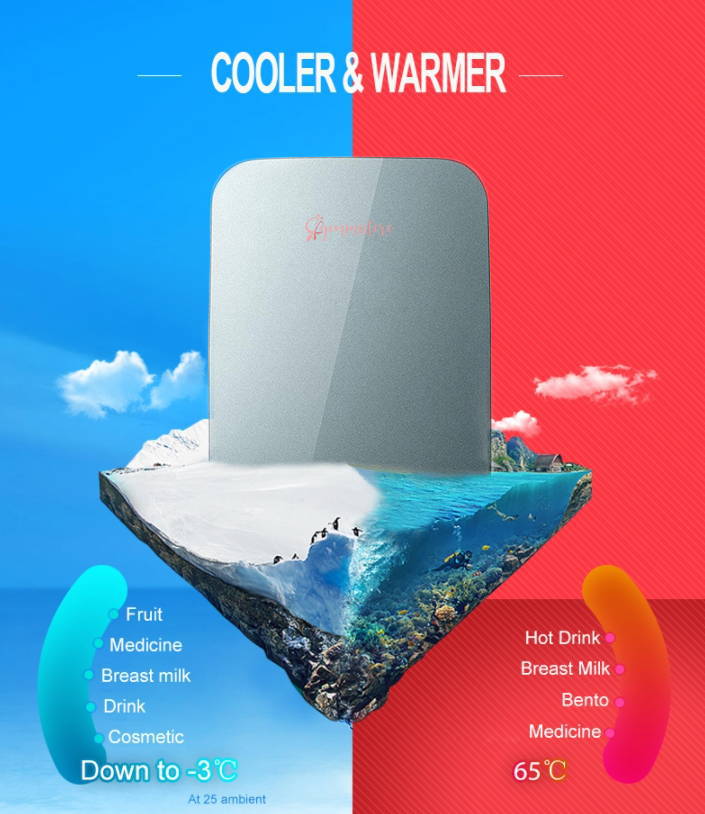 ---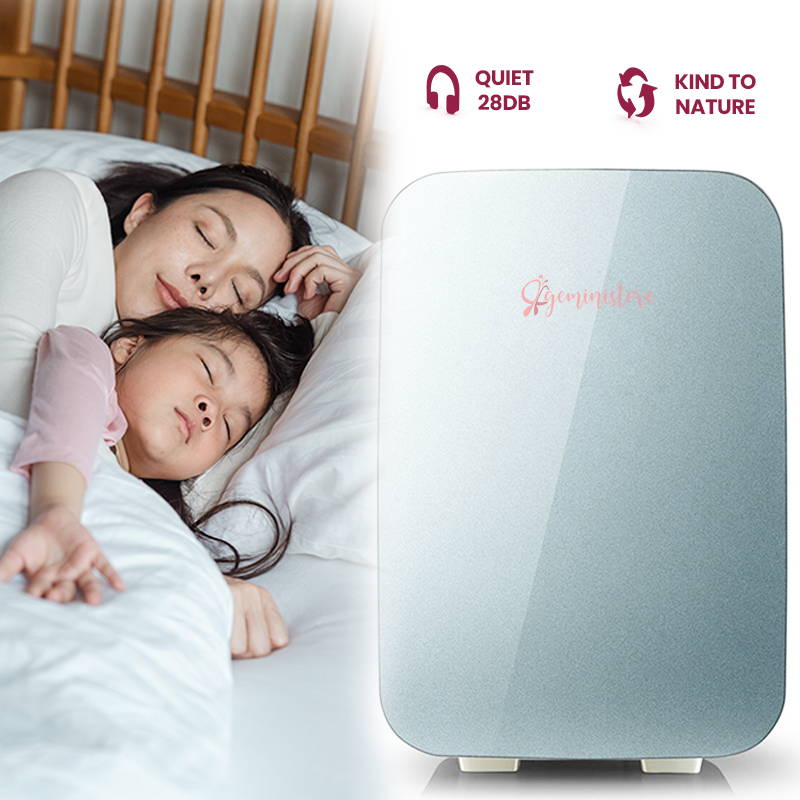 100% Freon-Free and compressor-free, the unique semiconductor operation is energy-saving, ultra-quiet, and kind to nature. It is stable on the desk thanks to its anti-slide feet.
---
Feel free to organize items inside, since the adjustable/removable shelves and one container basket can help you with that.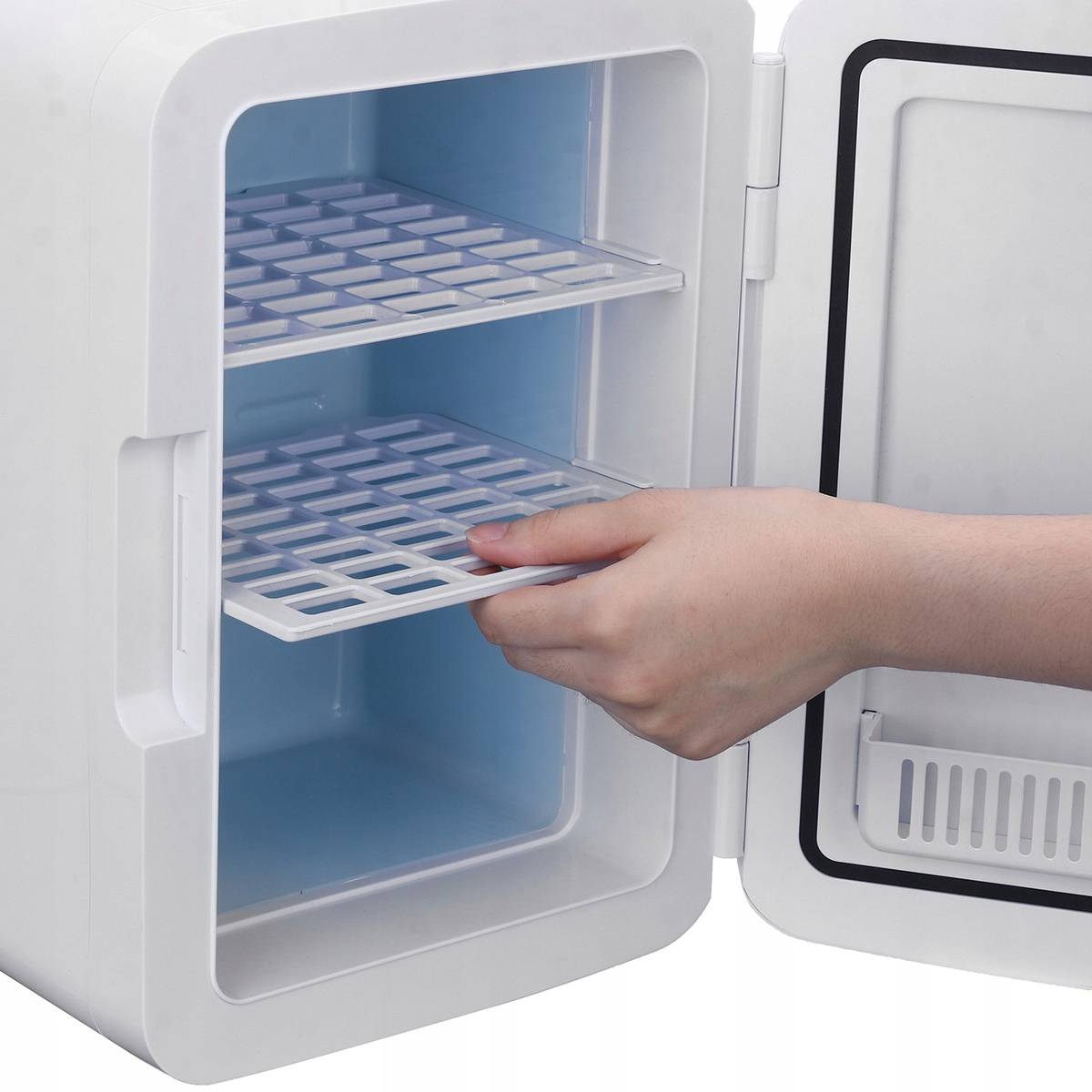 ---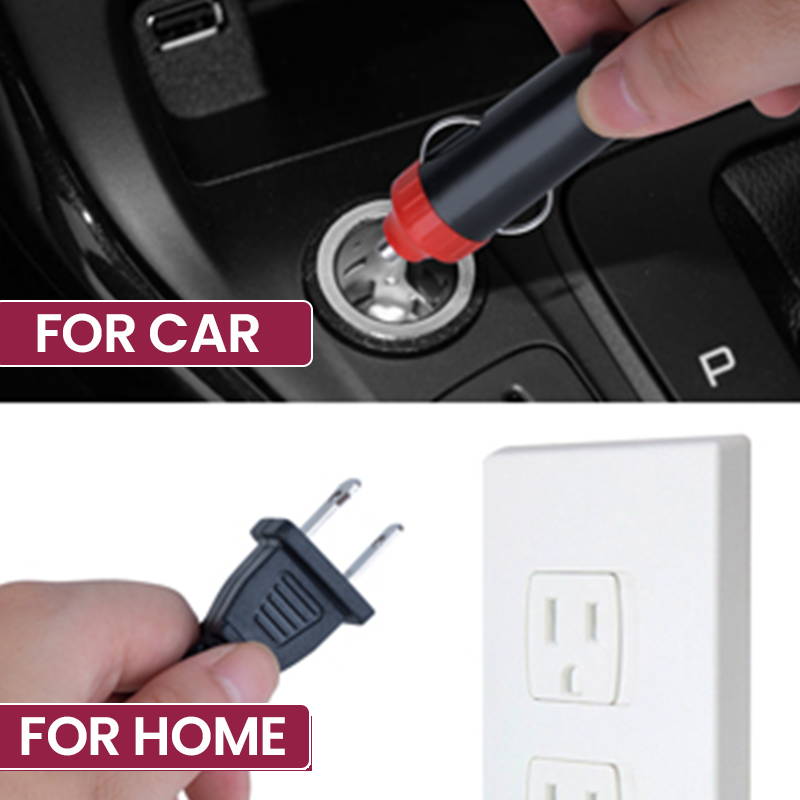 Simple switch & AC/DC input
AC/DC adapter makes your fridge available for both indoor and outdoor uses.
---
Handle70cm extendable up to 120cm2cmWood-Plastic Component (WPC)Approx. 2.3kg

110-220v (For Home) + 12v (For Car)

Home: 58w (Cool), 42w (Warm)
Car: 42w (Cool), 35w (Warm)

Electric, Vehicle, Power Supply

Plastic and Marble (Ref. Door)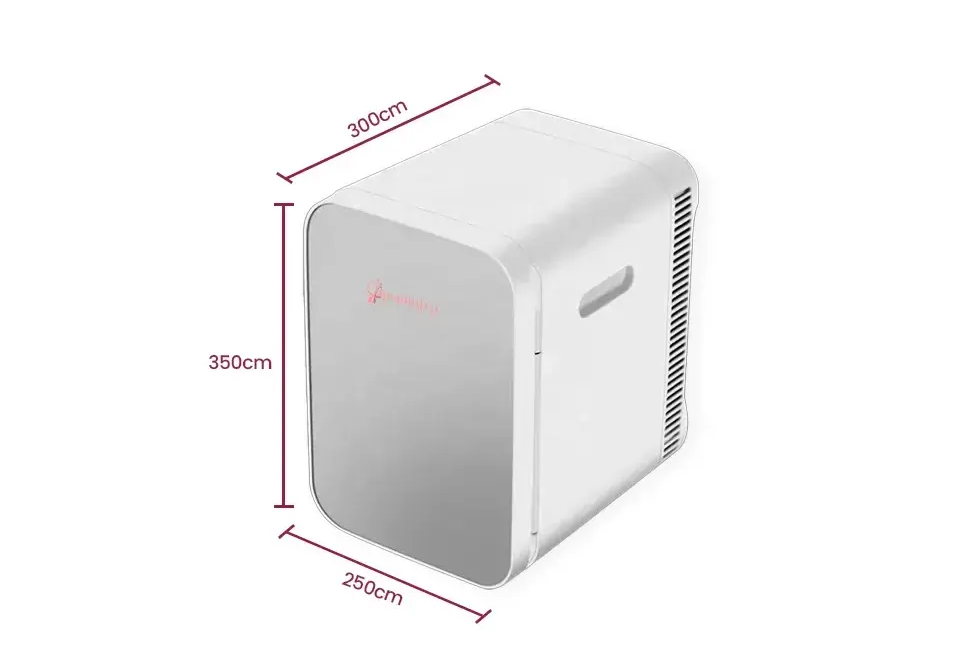 ---
---

Please turn off the fridge before switching settings and turn on when it is close to ambient temperature.

For maximum cooling, please ensure the back of the mini fridge is at least three inches away from a wall

Make sure to only run your cooler/heater while your vehicle's engine is on or you risk draining your vehicle's battery
---
FREE SHIPPING,
7 DAYS MONEY BACK GUARANTEE and
2 MONTHS SERVICE WARANTY
We understand that when you buy products online, you will not be able to thoroughly check the item for any defect. That's why we give our customers 7 days to check for any problems and ask for a replacement if needed.
If you're not satisfied with the item, we will happily refund your money, no questions asked. Items for refund or exchange must be unused, complete, and in original packaging.
We got your back!
Once you make a purchase with us, you're protected with our 7 day money-back guarantee. That makes your purchase risk-free!
Not happy with your purchase?
We put a lot of effort to ensure you provide you only the best. But we're not perfect. If there's something wrong with the product, please send us a video through our Facebook Page to describe what's wrong and we'll bend over backwards so you'll remain a happy customer.
How does refund work?
As long as your purchase is within our 7 day guarantee, you're eligible for a refund.

To refund your purchase, please return the product to its original packaging with all the parts and deliver the package to the following address:
Block 49 Lot 10 Blazing Star Street Evergreen Executive Village Bagumbong, Caloocan City
After sending the package to our warehouse, please send the shipping receipt to our Facebook Page and we'll deduct the shipping cost to your purchase amount. Upon inspecting the product, we'll remit the remaining balance to you through BPI, BDO, or any local remittance centers accessible to you.
Will this leak the water?
It will leak out very few water, it is a normal phenomenon for refrigerators to leak few amounts of water especially if you have liquids inside.
Can the refrigerator be used in freezing products like ice cream?
No, the fridge is only intended for cooling and heating products. The fridge cannot freeze products.
What power sources does the refrigerator support?
This refrigerator supports USB, Electric Power Plug and Vehicle Power Supply.
What is the maximum power consumption of this fridge?
The maximum power consumption of this fridge is up to 48 Watts.
What are the supported Voltages of this fridge?
This fridge supports 110-240 volts.
No, this fridge needs to be plugged all the time for it to be used.