Corner Rack Shelf
Make Your House Corner More Useful With Style
---
They are thin enough to fit in a corner is and still useful because it can store a bunch of items.
---
DURABLE AND RUST RESISTANT POLE
The poles are made up of galvanized pole and brushed stainless steel making it rust resistant and durable.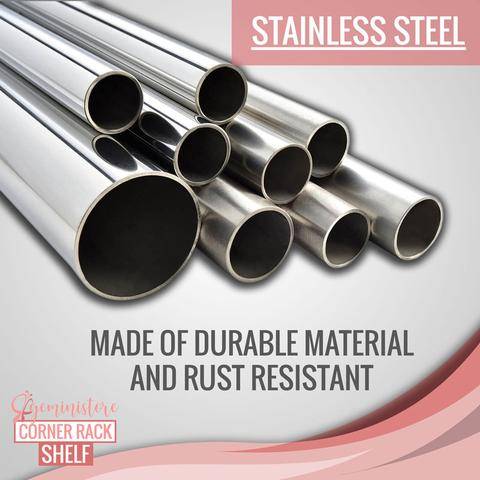 ---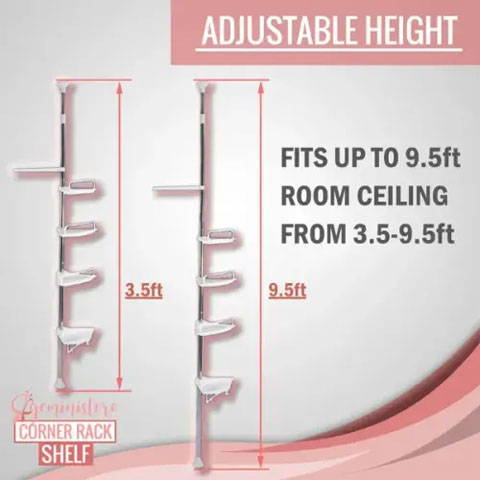 Can be adjusted to your desired height ranging from 3.5-9.5 ft.
---
The hook can be used both as guard rails that keeps any item from falling and can also be used for hanging towels.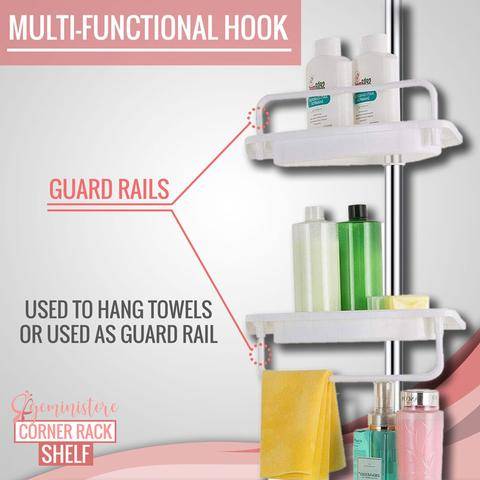 ---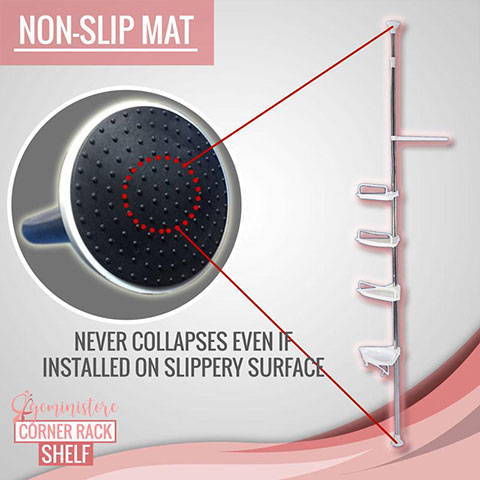 The ends of the pole has non-slip mats that are designed to hold without slipping. It also prevents any damage on the surface attached.
---
The rubber rings that holds the trays are strong enough to hold 4.5kg of weight.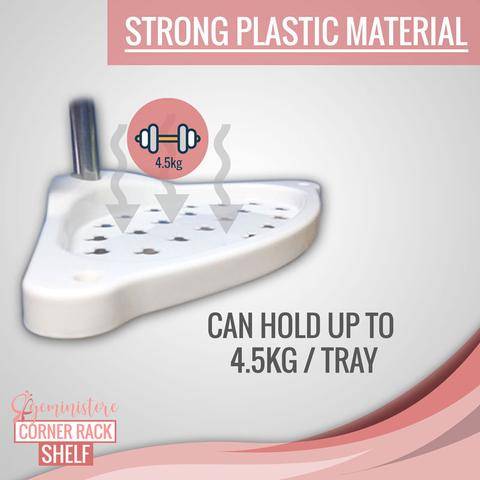 ---
It has holes for water to drain. With this, you'll take lesser time cleaning contaminated water
---
FREE SHIPPING &
FREE 7 DAYS MONEY BACK GUARANTEE
We understand that when you buy products online, you will not be able to thoroughly check the item for any defect. That's why we give our customers 7 days to check for any problems and ask for a replacement if needed.
If you're not satisfied with the item, we will happily refund your money, no questions asked. Items for refund or exchange must be unused, complete, and in original packaging.
---
Get your very own Corner Rack Shelf now!
Just press 'Add to Cart' to start your order 👇
---
Can this be used in the kitchen tops?
Yes, you can use it in your kitchen tops. You can do it like the pictures shown below.
Can this be used from the bathtub ledge to the ceiling instead of the floor to the ceiling?
Absolutely! It is set up that way and works great. Just make sure the ledge is wide enough to accommodate the lower end.
How far does the pole extend?
The pole fits up to 12 ft room ceiling extendable from 7-12 ft.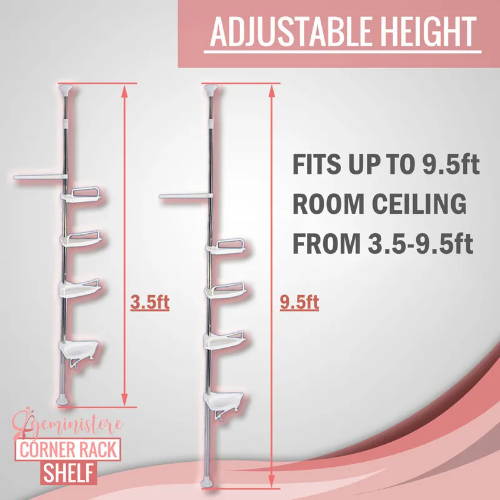 What is the dimension of the shelves?
The shelf dimension is 13" (front) x 9''(sides) x 1.65'' deep. Each shelf has ample space so it can hold a lot of things.
Does the shelves easy to clean?
It is made of plastic so it is super easy to clean with a wet cloth and is always looking new even after using for months or years.
Yes, Installed within minutes, no wrench and no tool needed. No damages with ABS end cap.
---
How To Assemble the Corner Rack Shelf
---
Feedback from Happy Customers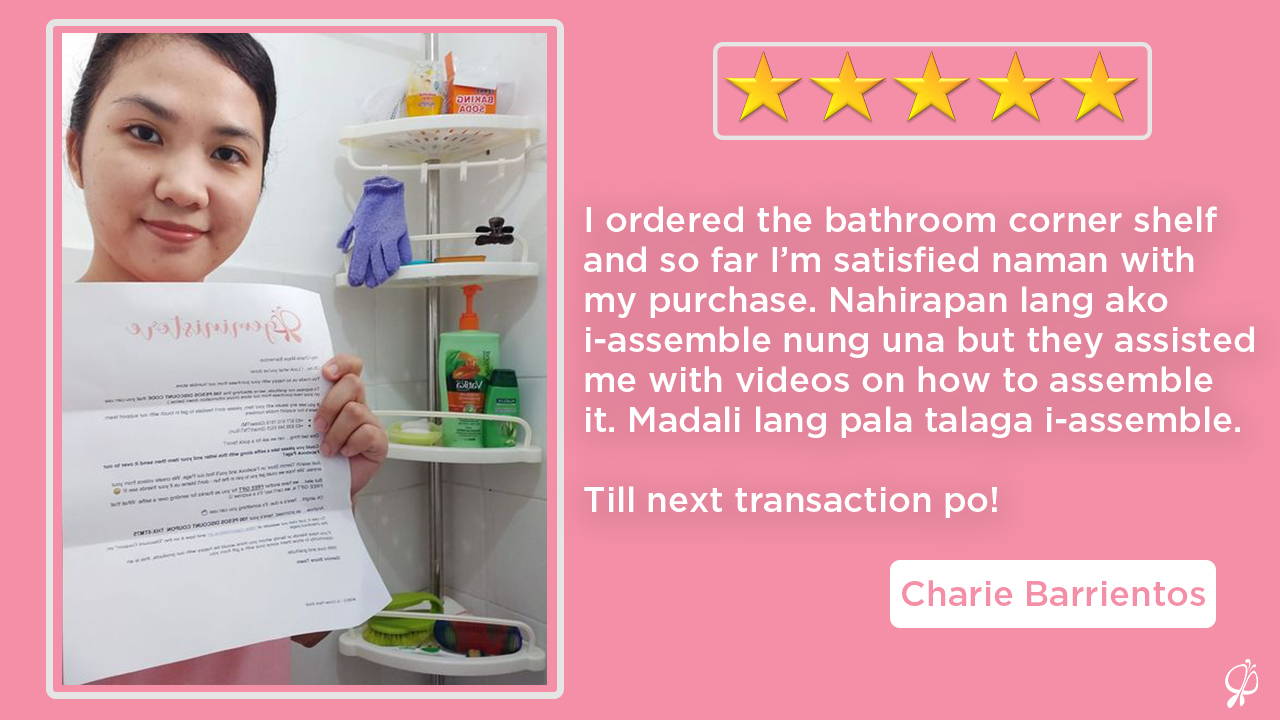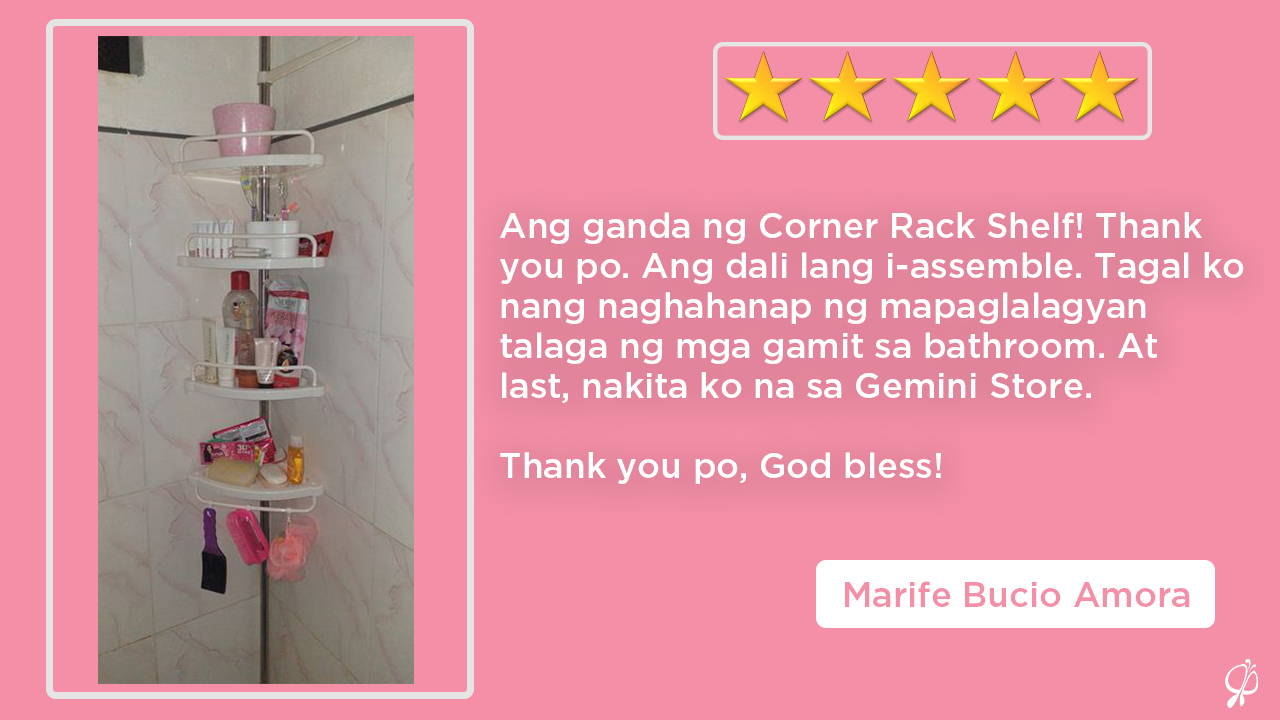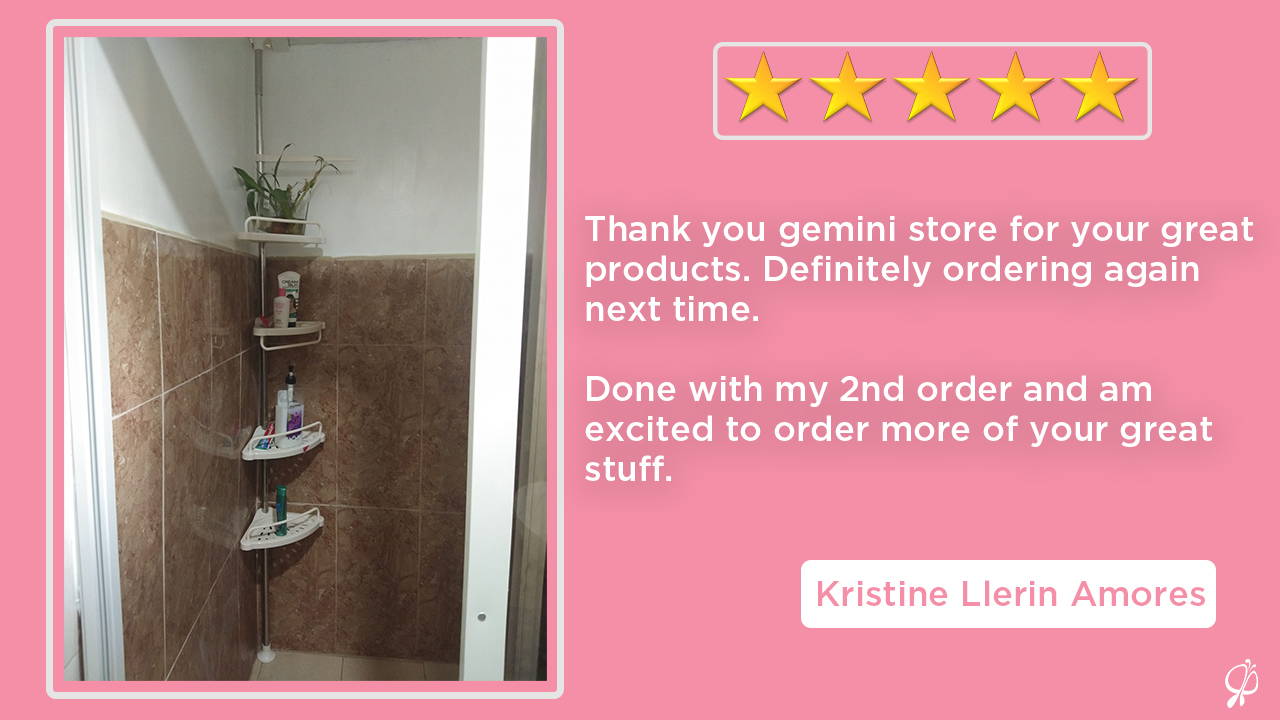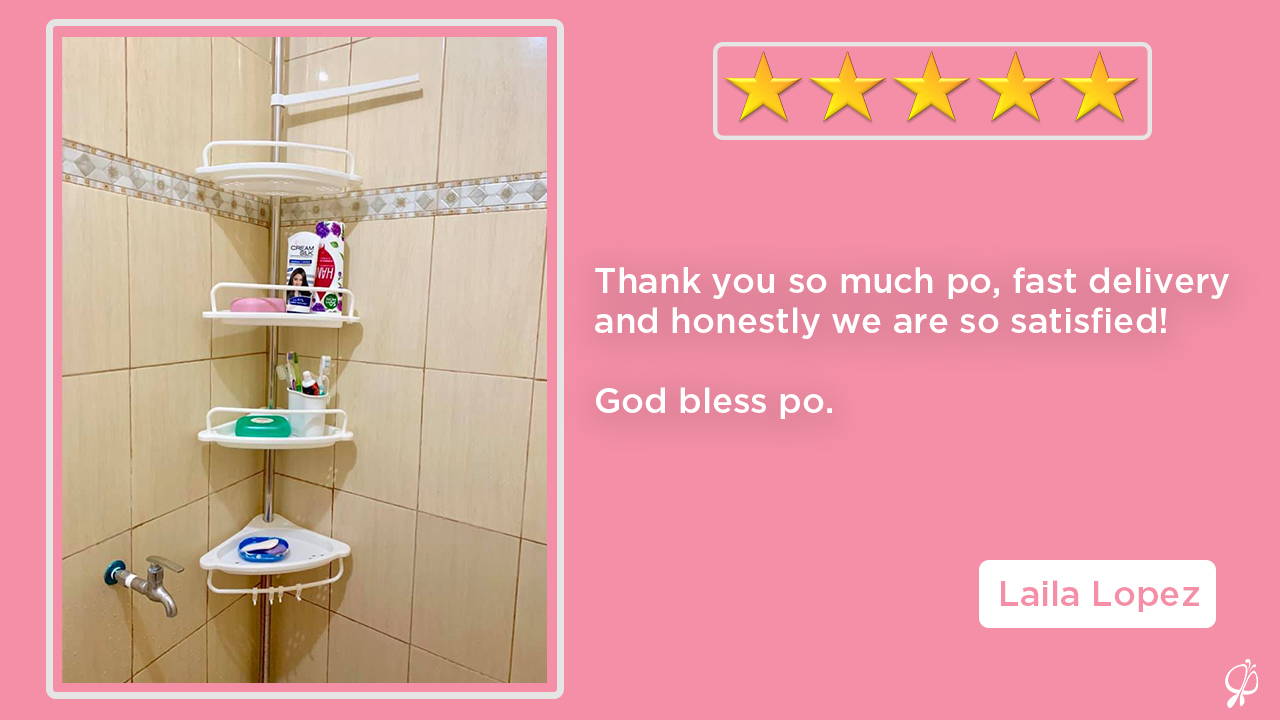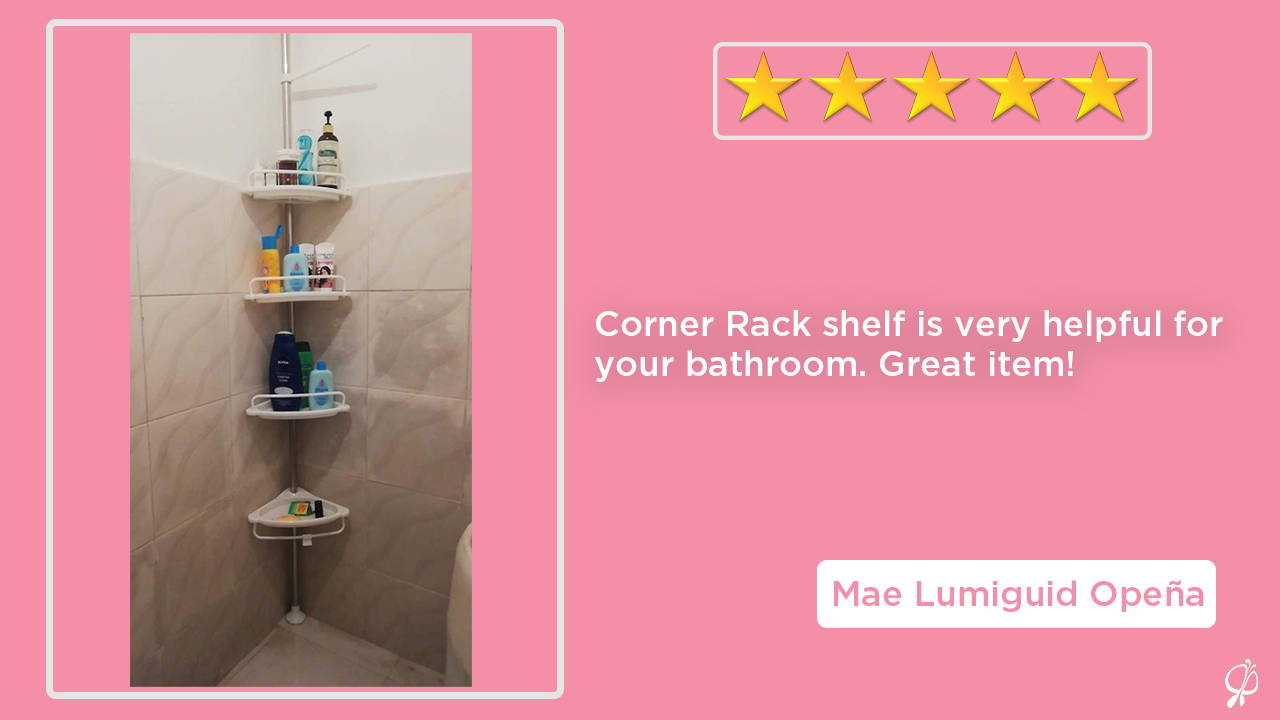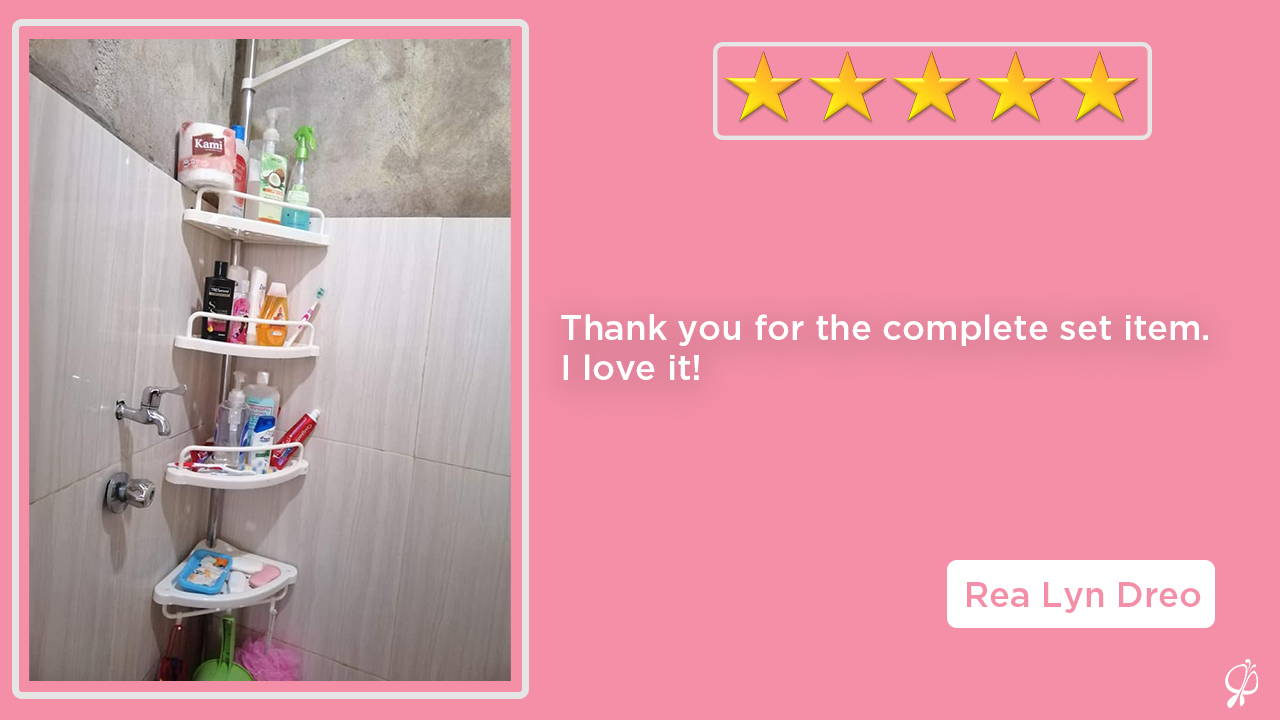 ---
Photos shared by our customers who bought the Corner Rack Shelf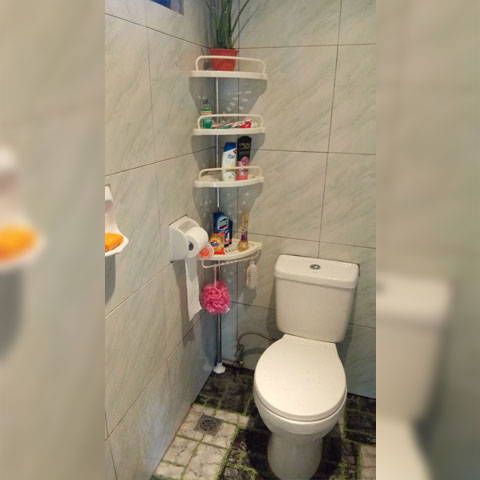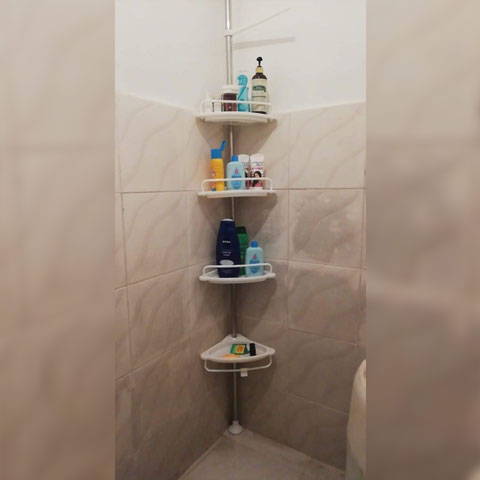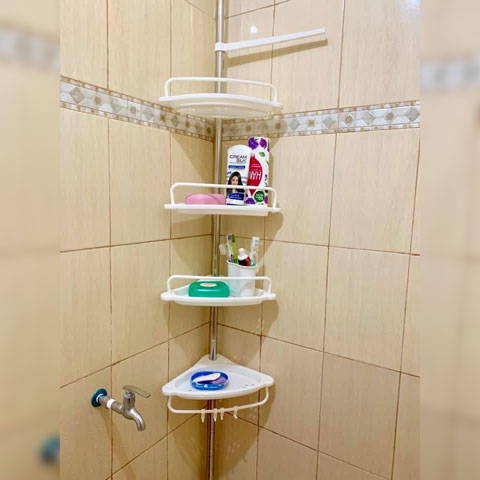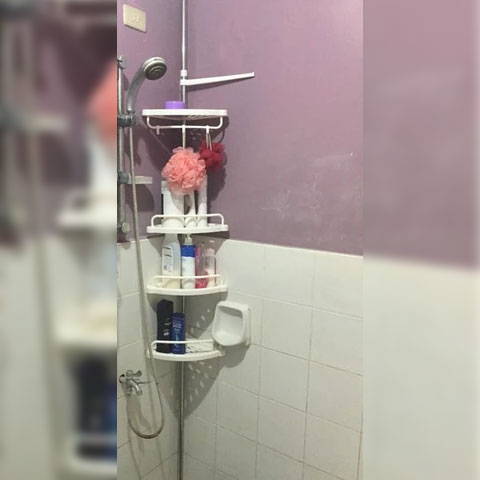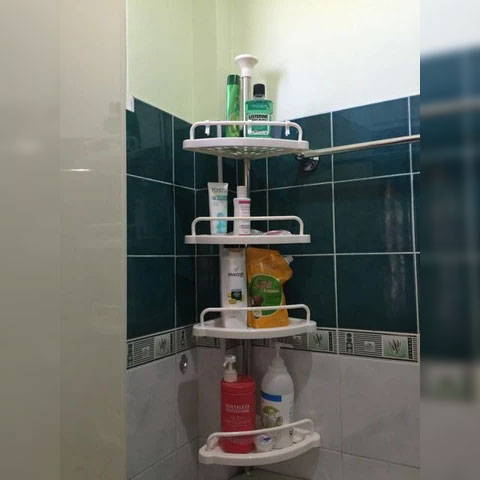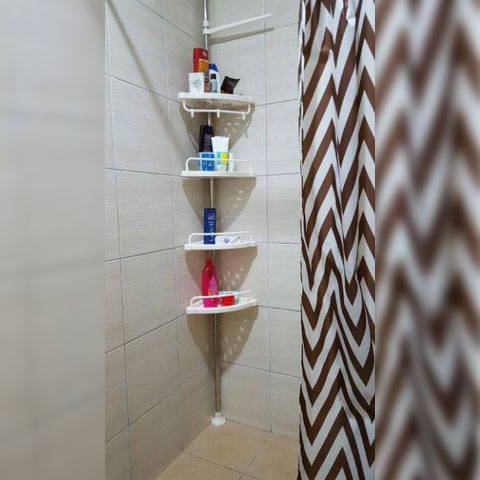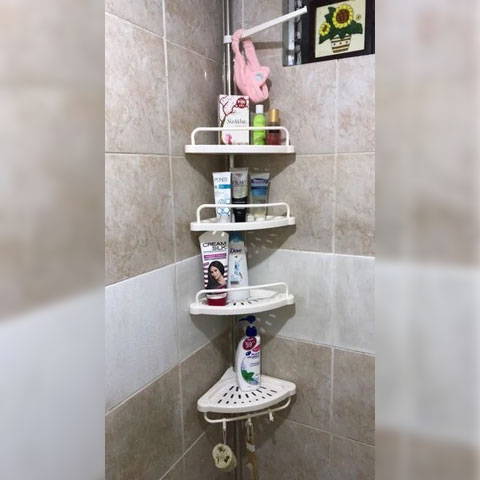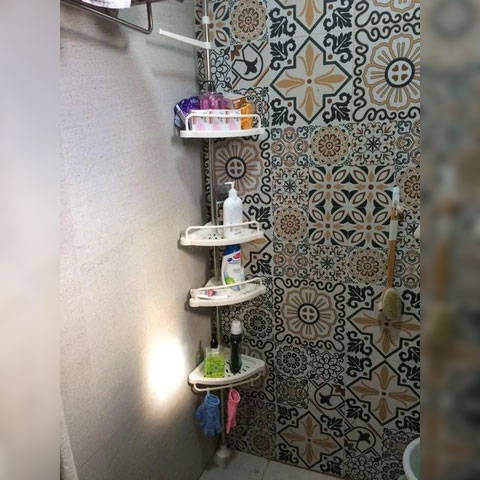 Want to add your corner rack shelf photo?
Just send us your picture on our Facebook Page after assembling the item.
Or you can email us your picture at support@geministore.ph
We got your back!
Once you make a purchase with us, you're protected with our 7 day money-back guarantee. That makes your purchase risk-free!
Not happy with your purchase?
We put a lot of effort to ensure you provide you only the best. But we're not perfect. If there's something wrong with the product, please send us a video through our Facebook Page to describe what's wrong and we'll bend over backwards so you'll remain a happy customer.
How does refund work?
As long as your purchase is within our 7 day guarantee, you're eligible for a refund.

To refund your purchase, please return the product to its original packaging with all the parts and deliver the package to the following address:
Block 49 Lot 10 Blazing Star Street Evergreen Executive Village Bagumbong, Caloocan City
After sending the package to our warehouse, please send the shipping receipt to our Facebook Page and we'll deduct the shipping cost to your purchase amount. Upon inspecting the product, we'll remit the remaining balance to you through BPI, BDO, or any local remittance centers accessible to you.